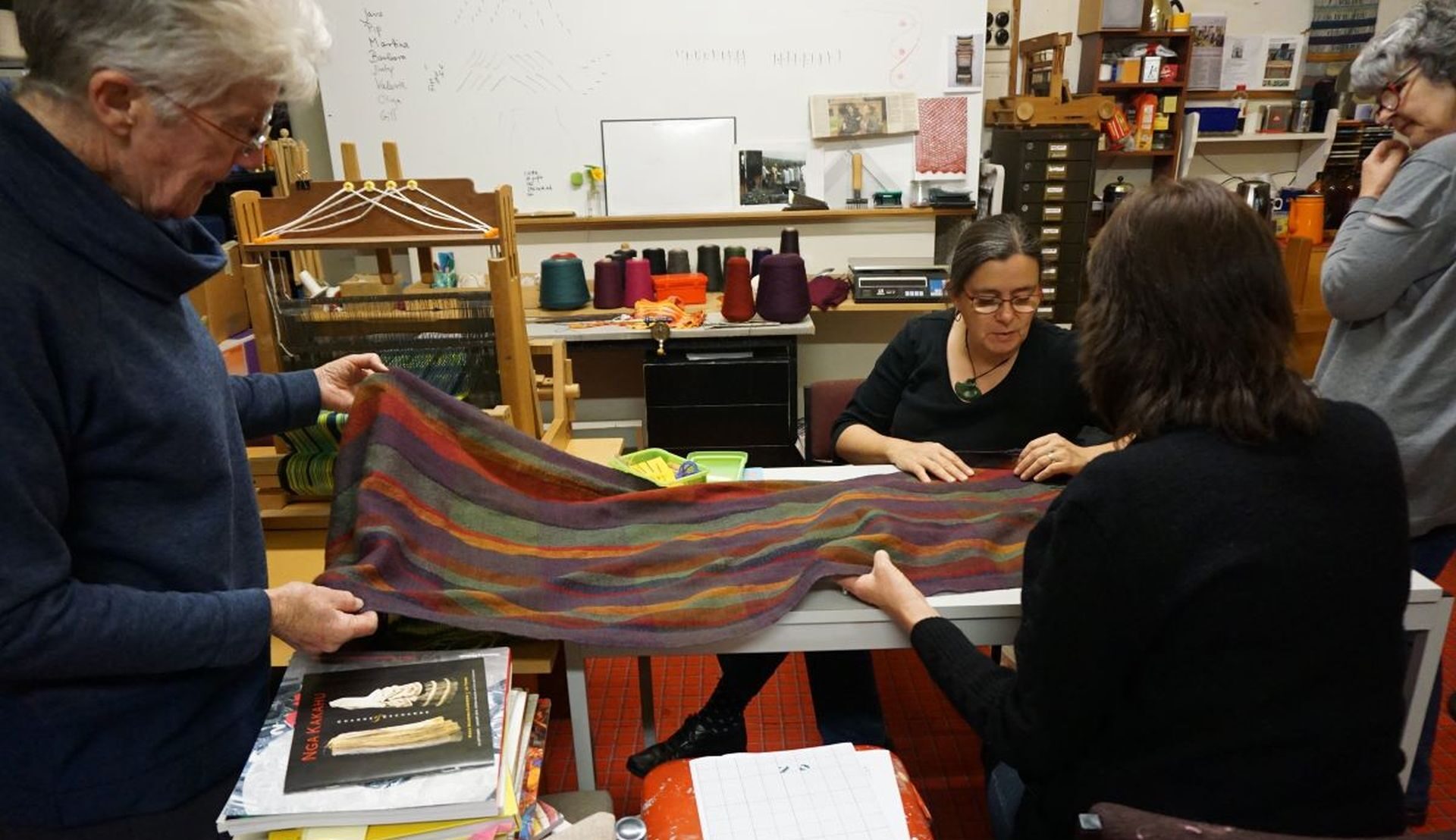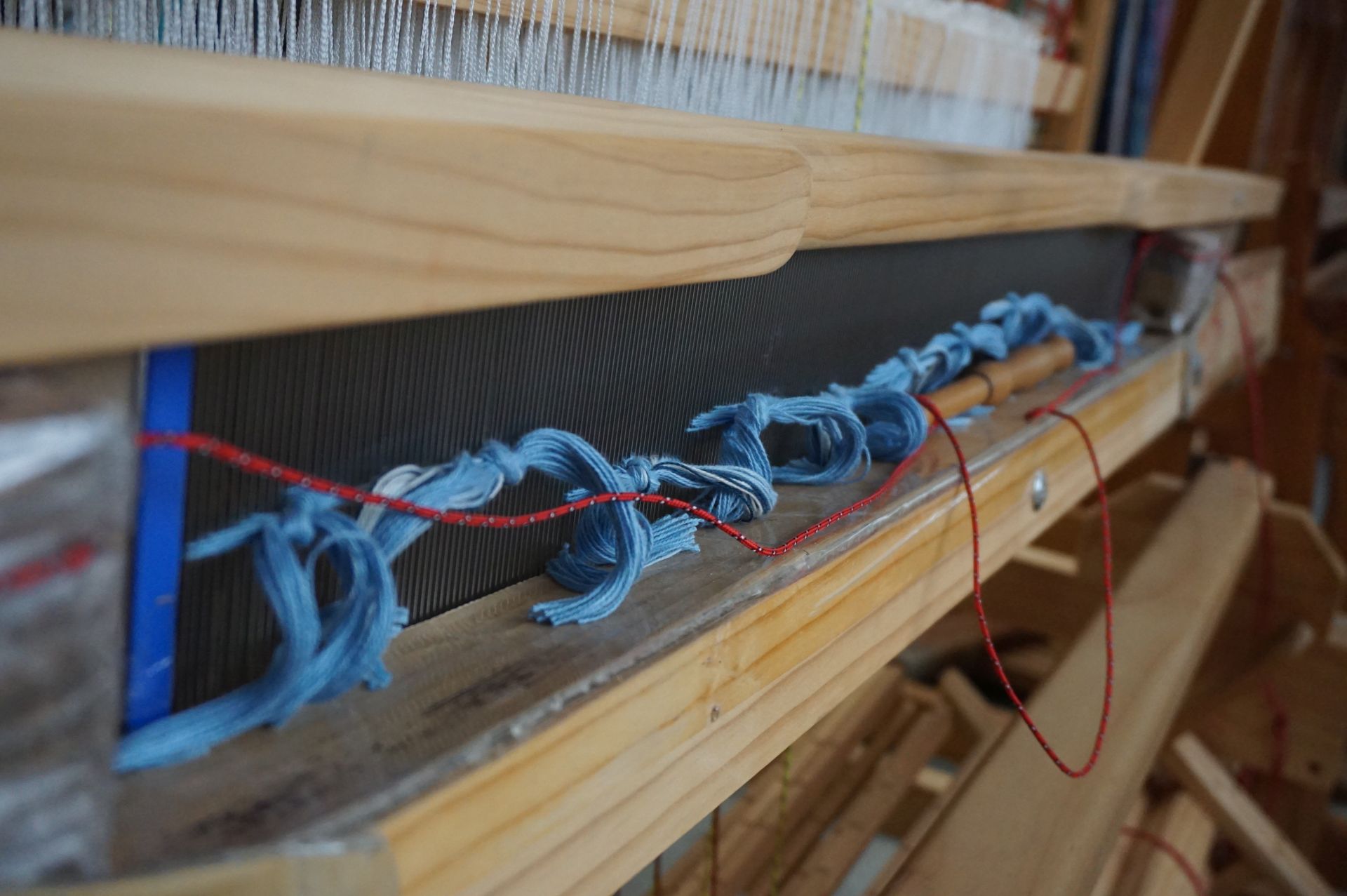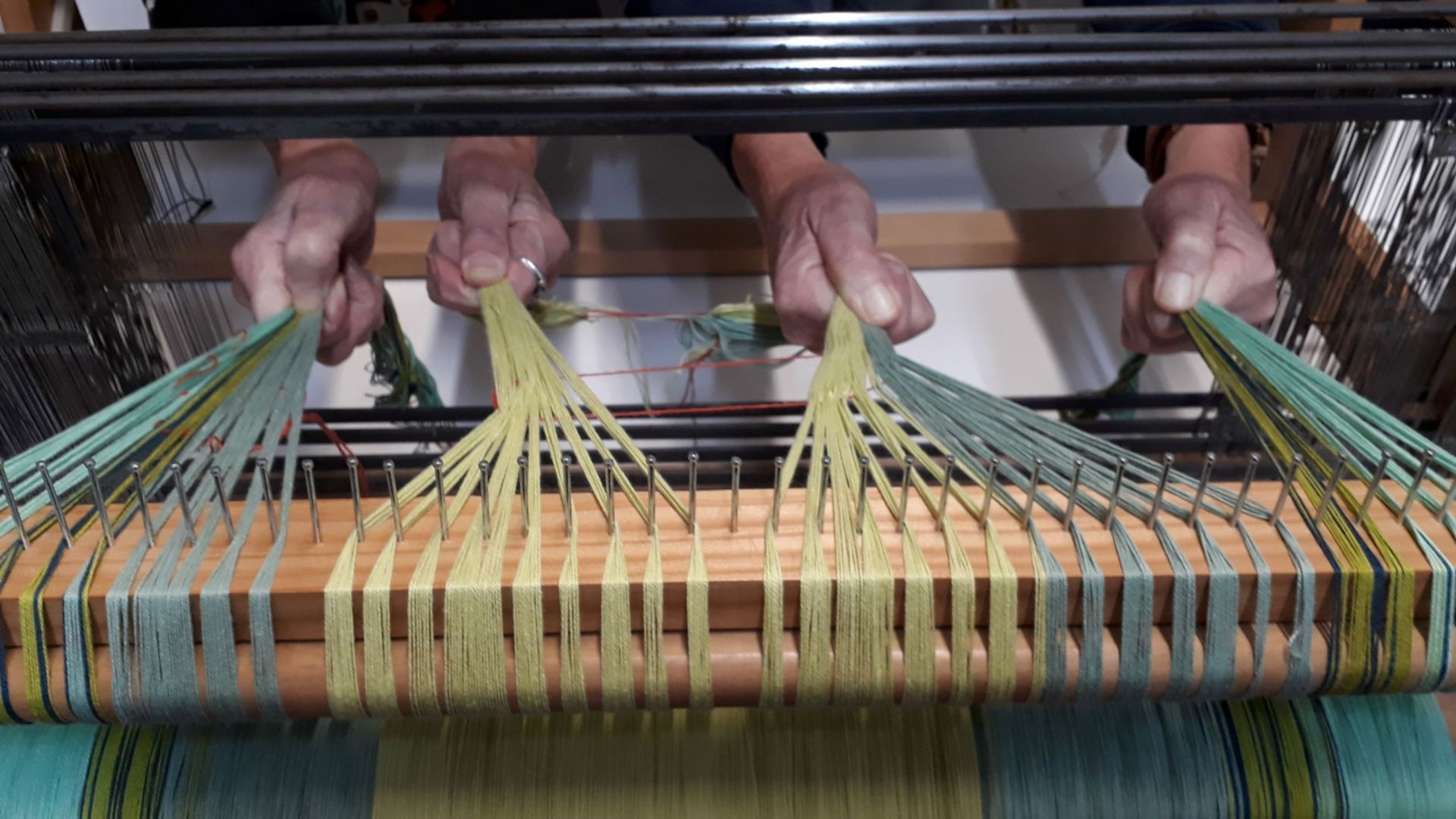 classes1
Inspiring confidence by weaving beautiful things together
Slide
"I do Art because the people and the planet matter"
Slide
Providing ideas and tools for sustainable actions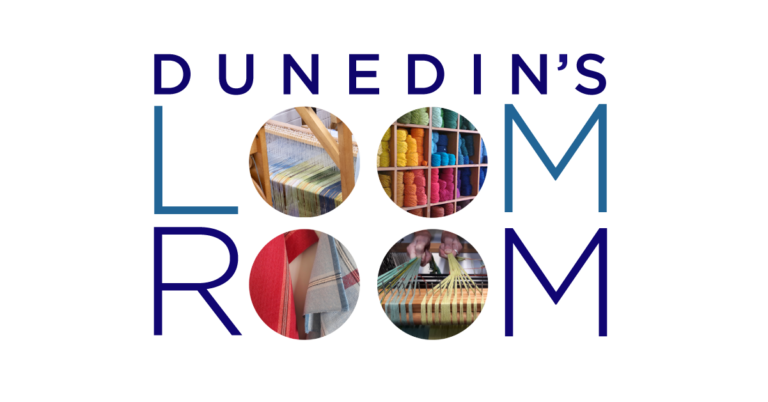 The LoomRoom studio, an initiative by Christine Keller, is part of the Valley Community Workspace in North East Valley, Dunedin. The businesses at 11 Allen St are working towards a low carbon, high skills, high creativity future.
ARTIST
Christine Keller is a German New Zealander master weaver.
She uses her art to tell contemporary stories about science, environment, community, power and value.
Trained in traditional techniques, textile design and contemporary art, she examines the clash of tradition and new technologies, and the social and political implications that emerge from this tension.
DUNEDIN'S LOOM ROOM
Established in 2013, the LoomRoom is a community weaving studio with regular classes and workshops. Its motto is "real weaving for real people!" The studio has a huge range of looms – something for everyone.
Weaving classes at the LoomRoom are affordable, entertaining, creative and sometimes subversive - life changing, even.
"I teach all sorts - teacher, farmer, nurse and nun, even pole dancers."
HANDWOVENS
Handweaving is a slow craft and therefore precious. Christine's work is handmade in Dunedin, designed to be loved for a lifetime.
"When I turn my work into products, I go for small items like kitchentowels, blankettes, shawls and scarves. This way they are more affordable for more people."