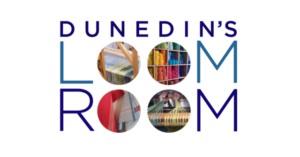 Classes fill up fast and people in a current class have preference over new students.
Please inquire via the contact page
There are four terms per year. Term 3 will start in the second half of August 2023

As we cannot really socially distance in this smallish space we decided for now to accept only fully vaccinated people into the LoomRoom.
While mask use is not officially mandatory I do recommend to consider wearing a mask in class. If you have a cold or are unwell, please test for Covid and stay away when ill. Please wear a mask if you think you might need it for yourself or for others. We are trying to air the studio regularly during classes.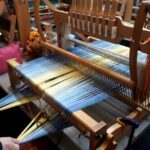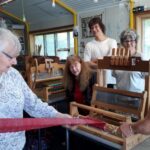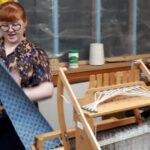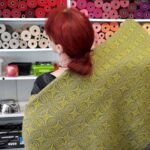 Currently I am running community classes for all levels in eight week blocks. Our terms are not the same as the school terms.
Students come for three hours per week in small groups of mixed level of experience. You can choose between Wednesday and Thursday, 9.30 am to 12.30 or 6 pm to 9.
A limited amount of materials is available to students for sale and will be charged for separately.
The loom rental is $20/term for a table loom and $50/month for a floor loom. Classes are $180/term for non earners and $230/term for earners.
Classes are currently kindly supported by the Dunedin City Council's Creative Communities scheme