All the days of my life so far...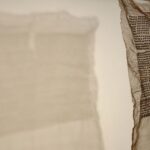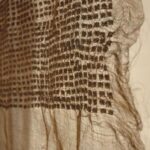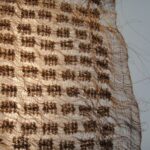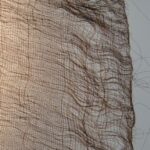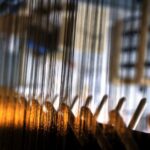 One handwoven and machine embroidered panel 2001 - 2011
app 90 cm x 250 cm
'invisible' sewing thread (not my hair)
Moving to Montreal in 2001 to research for my Masters of Fine Art, I decided to weave with invisible sewing thread and could only get one which happened to be close to the colour of my hair. It is unbelievable how many people asked me during the making of this piece, if the 30 m long warp on the loom was "made from my hair" (!!?)
This panel moved with me to New Zealand and trying to find my grounding, I introduced machine embroidery to the repertoire at Duendin's School of Art while pondering the length and potential of my life, one line per day lived so far.