Rosenshawls - award winning scarves made at Rosenwinkel e. V.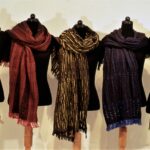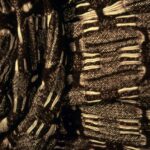 In January 1998 I was hired by the social enterprise Handwebrei im Rosenwinkel e. V. (Inc. Soc) near Goettingen in Germany, as designer for handwoven products.
The scarf collection pictured, was award winning in Haslach in Austria but proved in the end too expensive in the production to be profitable for the studio.
However the design of those scarves led to the design of Breeze, which became a bestseller over many years and won me and the studio several awards.
Today my students have started copying the scarf in their own colour choices.