Think while you do your dishes - River Health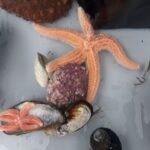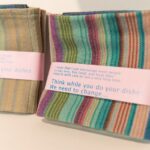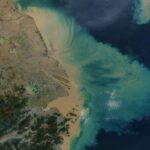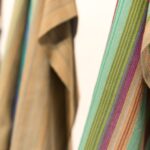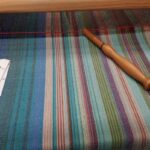 From the Mountains to the Sea, Art & Science 2019
Series of Teatowels, designed in collaboration with Sally Carson, director of Marine Studies Centre at Otago University, woven by Christine Keller and Hope Duncan.
100% Cotton
I saw the beautiful and amazingly colourful animals who live in the river mouth and are shown around the country in the Aquavan. I designed a towel inspired by the colours of anemones, starfish and sea tulips.
I learned about sediment plumes which appear in the river mouth if the land along the river is not properly cared for and made a towel for that.
They were sold in double packs only, motifs of the animals and the sediment which covers them.
The towel's label links to marine.ac.nz/marinelifeart, which gives people an insight of the work of the Aquavan project.
During the last few years I started the production of hand woven Kitchentowels in Dunedin. They are simple everyday objects which cost much more than their mass-produced sisters due to time and effort gone into them. They have added value due to the touch­­ of the maker. They are good at what they do – they dry dishes they give pleasure. They are an individual object which has been made by a local human. The Art and Science towels all tell a story as well...

I hope that I can interest more people to buy less, buy local and treat their objects well enough to last a very long time. We need to change. In our attitude to objects, consume and agriculture.