Work for Handweberei im Rosenwinkel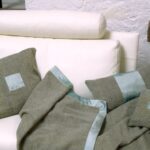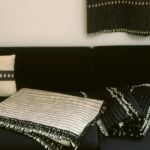 1998 to 2001 I was product designer for the social enterprise Handweberei im Rosenwinkel e. V. (Inc. Soc.).
The shown blankets and cushions were designed for a display in Merzedes show cars for trade exhibitions. they are made of cotton, wool and silk.
Goal of the Handweberei was, to provide employment for people of different abilities who otherwise would not find work. They trained people to be weavers as well as taught German to people of German background who came form different areas of the former Soviet Union (Russlanddeutsche).